Sumire looked very chic in her black and white outfit with red accents around Harajuku, so we stopped her for some snaps. We found that she's 19 and a student.
She is wearing a jacket that she found in a flea market, along with a black and white graphic tee and checkered shorts, both from a resale shop. Her red bag is also a resale, and we liked that she matched it with the shade of lipstick. Sumire's patent shoes are Kanematsu, and the pink earring is from Bubbles. She also picked a straw boater hat in black and turquoise nail polish.
We asked Sumire about her favorite shops/brands, and she said she loves Bubbles Harajuku, and also high fashion designers Moschino and Yves Saint Laurent. The music she can't live without is Michael Jackson's. If you want to learn more about her, check her Twitter @VioletColor18.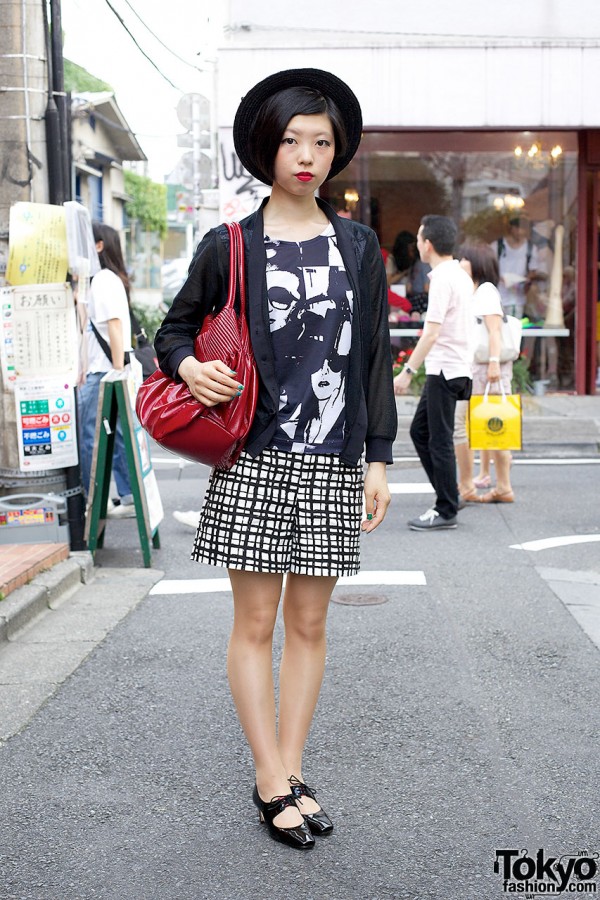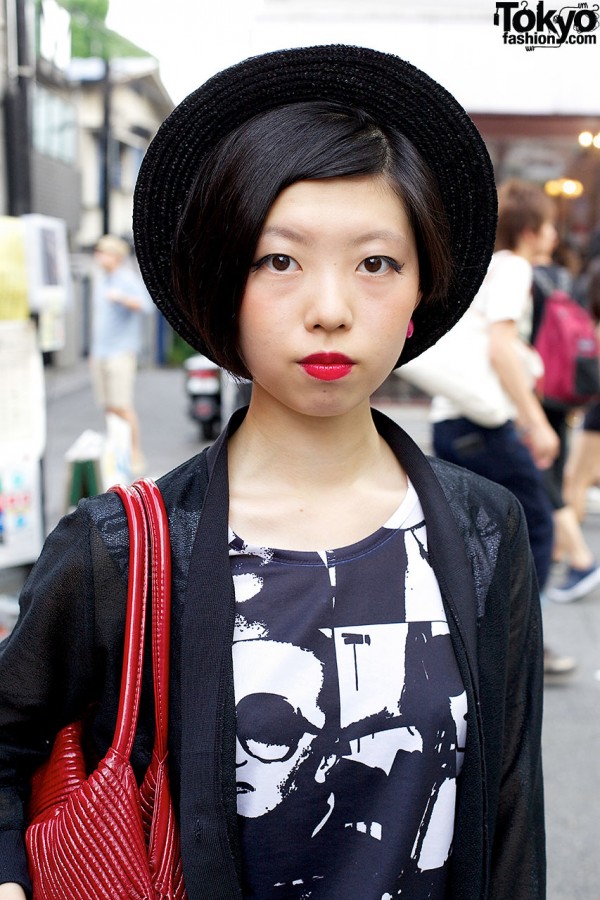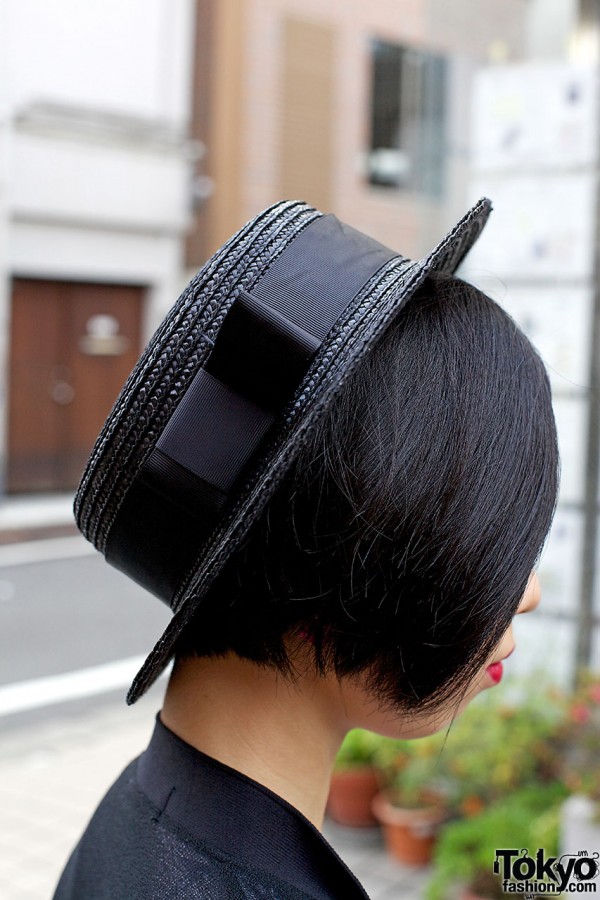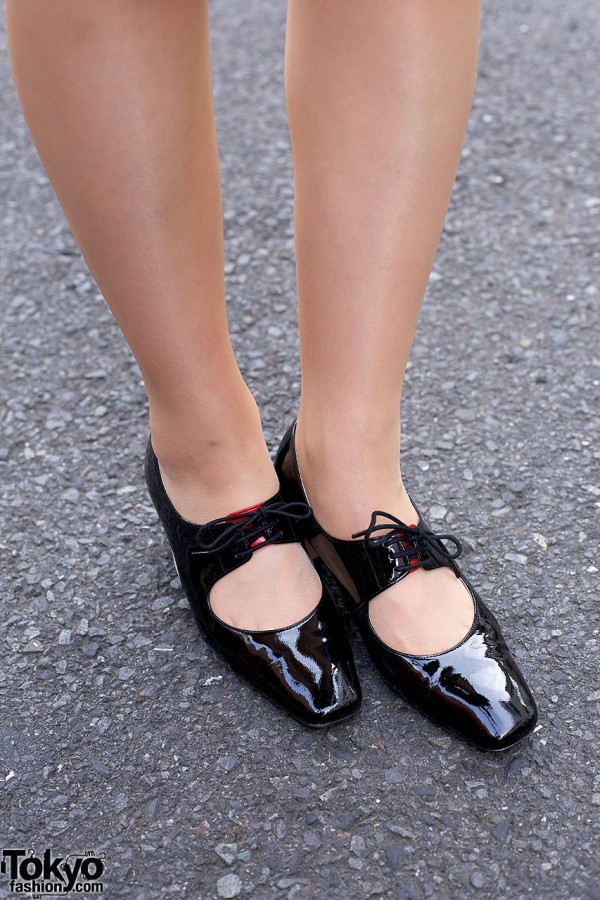 Click on any photo to enlarge it.
Read more